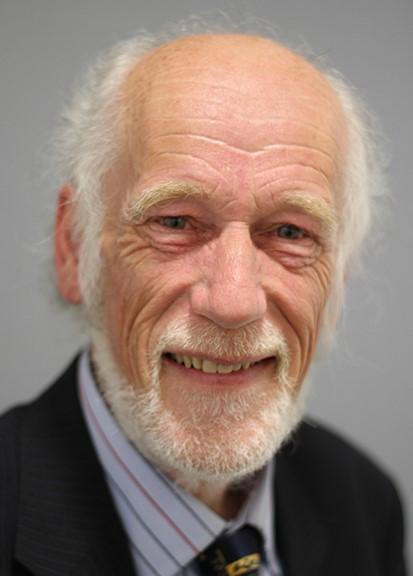 Cllr Owen Bierley's Monthly Update January 2022
It is a very busy start to 2022 for the District of West Lindsey and for everyone at West Lindsey District Council. On Monday (17th January), we launched our Selective Licensing Consultation – which seeks to gather feedback on proposals to change how some privately rented homes in West Lindsey are managed and licensed. This will build on previous work conducted in the Gainsborough South-West Ward area – and we are actively encouraging everyone to have their say on the proposals. On top of this, we have recently refreshed our Housing Strategy and have launched a consultation on the strategy – so we can make sure the plans still meet the needs of the District. Every piece of feedback we receive on these consultations will play a role in how we as a council plan and act moving forward and I urge everybody to take the time to fill them both in. The links to both surveys can be found below:
It was a delight to hear that our Environment, Sustainability and Climate officer and member group have now met for the first time in 2022. This is the first full year since our climate strategy was approved, targeting a net-zero goal before 2050 at the latest. Now is the time to act when it comes to protecting our local environment – any small steps you can make can and will make a big difference, whether that is choosing to cycle to work, shopping local or even creating a wildlife-friendly garden. Each "green" step is a step that can and will help, and I would be delighted to hear from as many residents as possible the steps they have taken already. Please email our dedicated email address climate@west-lindsey.gov.uk and perhaps your story can inspire somebody else to make that vital change.
The start of the year also brings with it the start of our council meetings. We already have a packed schedule – with planning committees and the prosperous communities committees already in full swing. I really do encourage as many residents as possible to watch and attend and get involved – as members, we love being able to interact with members of the community, asking us important questions and holding us to account. It would be a delight to hear that more and more residents are taking an active role in local democracy. All of our meetings to watch can be found here - https://bit.ly/3FF0F1R
The way we recycle in West Lindsey will also be a powerful tool to helping the local environment. As such, 2022 is the year we will be rolling out a separate paper and card collection in the Spring, following successful roll-outs in Boston and North Kesteven. We want to improve the quality of recycling in West Lindsey and ensure that more products that can be recycled are reused over and over again. This will make an incredible impact on our local environment and further guidance, including a householder pack, will be delivered to residents this February. For further information and an A-Z on waste disposal in West Lindsey, visit - https://bit.ly/355WKi1
It promises to be quite the year in West Lindsey in 2022, with lots going on, and lots of important and potentially future defining actions taking place. Along the way, we will of course keep you as up-to-date as possible on all things, whether that be on our website, social media channels, newsletter, via the media or via the many posters and banners we place up around our District. I hope you all prosper in 2022, and I hope you enjoy the very first newsletter of the year.
Cllr Owen Bierley
Leader of West Lindsey District Council
---
Latest West Lindsey data and information:
The District's weekly infection rate is 1,597.9 per 100,000. This is lower than the England national average of 1,796 per 100,000. This data is correct as of week ending 9th January.
Gainsborough Test Centre remains open for anyone who is suffering from Covid-19 symptoms, however mild. Book a test at https://www.gov.uk/get-coronavirus-test
Current health regulations - including mandatory face coverings in indoor settings - will end from Thursday 27th January. Covid passes may still be used if decided by an individual business from this date.
Booster jabs, first and second doses of a Covid-19 vaccine remain available for all eligible residents and members of the community.
It remains vital that everybody who is eligible and/or offered the booster jab steps forward to boost their immunity over the winter period.
Getting your booster jab has been found to reduce the risk of catching Covid-19 by as much as 93%.
For more information - visit the NHS website
There is still time to come forward for your 1st and 2nd doses - visit the NHS website or find a local walk-in centre in your local area. Walk-ins are also available for 12-15-year olds, with further details found via the above NHS link.
If you are looking to have your Flu vaccine - you can also get this separately - visit the NHS website for further details - this jab is also vitally important as, due to the lockdowns last year, there will be less natural immunity within our communities.
The quickest way to get hold of a lateral flow test is via your local pharmacy or collection point, you can find your nearest one here: maps.test-and-trace.nhs.uk/
As the tests are often in high demand nationally - please keep checking the Government website for updates to when more will become available for home delivery.
For the latest information on all available Grants and Support services related to Covid-19 - please visit the West Lindsey District Council website here
---
DON'T MISS YOUR CHANCE TO HELP IMPROVE PRIVATE RENTING IN WEST LINDSEY
Last month, we told you about our plans to improve homes across the district, and our forthcoming consultation on private rented housing.
The consultation explaining plans on proposals that will improve the way that some homes are managed and licensed is now open. We want to hear from you regardless of whether you own or rent your home.
All views are important to us as they can make a difference to the direction that our plans may take, so don't miss your chance to take part today. Get involved now by visiting the website here
We will also be holding online forums and community events across the district to provide more information. Keep an eye on our newsletters and web pages to find out when we will be coming to your area.
Have your say on our refreshed housing strategy!
West Lindsey District Council has refreshed its Housing Strategy to make sure it is still addressing the needs of the district.
The Housing Strategy 2018-2022 was adopted by West Lindsey in 2018 and has undergone a number of changes to ensure it is fit for purpose.
It aims to offer more choice to current and future residents by providing more new homes across a range of tenures, improving existing homes and neighbourhoods which in turn will strengthen communities and contribute to the district's prosperity and wellbeing.
The strategy also commits to supporting the most vulnerable residents to access and maintain good quality housing which meets need. At the same time it ensures that the benefits associated with growth and increased investment are accessed and enjoyed by all of our residents.
The document was due to be updated in 2022 and has undergone a review, along with the implementation plan which has been undertaken. Now the council is calling on residents, developers and parish and town councils to review the strategy by 4 February, 2022, to make sure it addresses the housing issues in their area.
To read the full story - click here
To go straight to the survey - click here
---
Council encourages residents to take small but vital steps to tackle climate change this year
West Lindsey District Council is encouraging residents to start implementing small "Green" habits into their daily lifestyle during 2022.
As widely reported over recent times, climate change and the effects climate change is having on our planet remains one of the greatest threats to our collective futures.
The need to reduce rising temperatures to 1.5 degrees by 2050 has been highlighted as the only solution to avoid our planet suffering irreparable damage.
In June last year, West Lindsey Councillors approved a Sustainability, Climate Change and Environment Strategy outlining just how, as a council, we intent to lower out carbon footprint to net-zero by 2050 at the latest, whilst also leading the way for our communities to do the same.
To find out what you can do to help the climate locally - visit our website here
---
Looking for tenants – we can help!
West Lindsey District Council is appealing to landlords who are looking for tenants to contact them for support.
Many tenants find themselves looking for new accommodation through no fault of their own – due to change in circumstances outside of their control for example a landlord selling a property.
The Council aims to support people with a housing need to reduce the need for multiple moves initially to emergency accommodation and then on to a more permanent solution. In turn this could help landlords to let properties quickly and reduce the number of empty properties.
Rachel Parkin Home Choices Manager at West Lindsey District Council explained: "We are hearing from residents that some landlords have served notices to tenants to move out as they are looking to sell the properties.
"Some of the reasons cited to tenants are around Covid either needing the money from the sale of the property or just not wanting to lease properties any more. Some residents when they get the notices are leaving it until the last minute before they take action –burying their head in the sand thinking it won't happen.
"Unfortunately when this happens our housing teams are having to find them emergency accommodation. This is an upheaval for the family especially if children are involved, who will then have to make another move once a more permanent property becomes available. Ideally we would love to be able to place families into direct permanent accommodation to reduce the need for the emergency accommodation such as bed and breakfast."
The Council is appealing for landlords to contact the Council direct if they have properties available to let.
Chairman of the Prosperous Communities Committee, Cllr Owen Bierley said: "We would like to hear from landlords in West Lindsey who have properties available. We know that Covid has hit a number of sectors and the financial implications have led to a number of landlords putting their properties up for sale. It means we have a need for more properties for people to be able to move into. We are calling for landlords to contact us and we may be able to support you in letting your property."
Landlords are asked to contact Home.Choices@west-lindsey.gov.uk.
---
Right Thing, Right Bin - recycling advice:
As part of our 'Right Thing, Right Bin' campaign, we have been working alongside Lincolnshire Recycles to ensure that residents are maximising their recycling and using their blue bin correctly to avoid contamination, until their purple-lidded bin arrives in the Spring.
Residents are advised they should use their blue recycling bin for all of the following items and they should be clean, dry, loose and squashed within their bin and not contained within bags:
Glass – bottles and jars
Metal items – drink cans, food tins, biscuit and sweet tins, empty aerosols and clean aluminium foil
Plastic packaging – all plastic bottles, pots, tubs and food trays, with the exception of black or brown ready meal food trays and plant pots
Paper and cardboard (although no shredded paper, tissues/kitchen roll or anything with glitter on)
Calendars for dates of the first separate paper and card collection using the purple-lidded bin will be arriving shortly. Once these collections start, we will no longer accept paper and card in your blue bin.
Further information is available via our website - see also our A-Z of Waste Disposal on this page.
---
Bridging the disability Access Gap locally
A NEW initiative to encourage more members of the public to take up sign language as an extra language and skill, is now available locally. The Signs4Life scheme is to help people to communicate and engage with children and adults who may be hard of hearing.
Radiyya Jahan, Signs4Life partnerships officer, explains "There are more than nine million hard of hearing people registered in the UK. We have already worked with social workers, housing staff, teachers, the local NHS, and Royal Mail. We wanted to open our programs to the general public, who might also have an interest in learning sign language. We are offering a community 6-week BSL program, which you can enjoy and access from the comfort of your homes, delivered through Zoom". Signs4Life is leading efforts towards a society in which people with disabilities have full access and are working to raise the public and political awareness of disability provision.
For more details on the Winter community programs, please sign up here https://signs4life.org/in-the-community/
---
Do you have a passion for helping people in your local area?
Do you want to help your community in response to the pandemic?
Are you over 18?
We might just have the role for you!
VCS are working with Age UK to support residents in care homes across Lincolnshire by helping their families and friends to have Covid-safe visits. Visits mean so much to residents, and can make a real difference to their wellbeing. Currently, volunteers are needed in your local area to help with this. You will be fully supported, receive all relevant training and have the chance to develop skills and experience in the health and social care sector.
If you'd like to know more contact Maddy Hamblett at Voluntary Centre Services for an initial chat by calling 01529 404664 or email maddy@voluntarycentreservices.org.uk
---
Funding now available to help Hospitality, Leisure and Accommodation industry
Hospitality, leisure and accommodation businesses in West Lindsey can now apply for grant funding to help with the ongoing impact of the COVID-19 pandemic.
With Coronavirus cases still high, the Omicron Hospitality and Leisure Grant will provide extra support to businesses in the hospitality, leisure and accommodation sector who are registered with business rates.
Cllr Tracey Coulson, Vice Chair of the Prosperous Communities Committee said: "We know how hard businesses in our District have been hit by the continuing pressures of COVID-19, pressures which have now been there for nearly two-years. The moment this funding was announced by Central Government, we made sure it would be available for eligible business owners as soon as possible.
"In West Lindsey, our local businesses in the hospitality and leisure industry remain fundamental to the local economy as well as to local jobs – and we as a council will look to help and support this sector as much as we can. We invite all eligible business owners to come forward and access the support."
The grants are part of a £1 billion fund announced by Chancellor of the Exchequer Rishi Sunak MP on 21 December 2021.
Eligible businesses in the sector can apply for a one-off grant of between £2,000 and £6,000 to help support their business. A full list of the types of eligible businesses can be found on our website.
Find out if your business is eligible and to apply for the grant
---
Love Local this Valentines
Share the love and support local business this Valentines season. Whether you use your local florist or jewellers, every penny you spend goes back to supporting your local high street.
To support local business, West Lindsey District Council are launching a Valentine's window display competition via their social media channels.
All you have to do is snap a picture of your Valentines window display and post it on your profile and tag West Lindsey District Council and #LoveLocalWestLindsey to be in with a chance to win. Posts that are not tagged will not be included.
The business with the most likes will be the winner so make sure you get your followers to like and share your creative work!
The winner will be announced on Friday 18 February and will be featured at the top of the West Lindsey Think Local directory plus will receive a copy of Clare Bailey's 'The Retail Champion – 10-steps to retail success'.
For further reading - including details on a FREE Valentine's Business Webinar - visit our website here
---
Platinum Jubilee 2022 - latest news:
There is still plenty of time to become part of the Queen's Green Canopy! As part of the celebrations for the Queen's Platinum Jubilee, everyone is invited to plant trees through to the end of the Jubilee year. For a FREE tree planting pack - click on this link
Small grants to help communities celebrate The Queen's Platinum Jubilee are now available! The scheme is open to a wide variety of organisations as long as the project is for a wider community benefit. The closing date for all applications is 15th May 2022. For more - visit here
---
Does somebody you know need a little extra support at the moment?
Does someone you know need a little extra support at the moment? Wellbeing Lincs is a countywide service designed to promote confidence in living independently and can provide services and support tailored to each individual and their specific needs.
---
Do you need support warming your home this winter?
If you are in receipt of certain income related benefits and currently rely on inefficient storage heaters, fixed and or portable room heaters or solid fuel fires you could be eligible for this funding - find out more here
---
Lincolnshire Mental Health Helpline
The Lincolnshire Mental Health Helpline is available 24/7 if you are feeling low, anxious or stressed and/or need someone to talk to.
For more information visit: http://lpft.nhs.uk/contact-us/need-help-now… Or call 0800 001 4331
---
Frequently Asked Social Media Questions:
Q - What happens if my bin collection is missed?
A - If something delays the collection of your rubbish, please be assured we will return for any missed bins within five days. To report a missed bin to us - follow this link
Q - How do I report fly-tipping in my area?
A - All incidents of fly-tipping are taken extremely seriously. To report an incident in your area, visit https://www.west-lindsey.gov.uk/my-services/refuse-and-recycling/street-cleansing-and-litter-collection/fly-tipping/
Q - How do I check the status of a property I have "bid" for?
A - Your account with Home Choices will let you know if you have been successful or unsuccessful for a property at the appropriate time. For extra advice, the Home Choices Team are available 9-5 every weekday, and can be contacted via 01427 676676 or via home.choices@west-lindsey.gov.uk
---